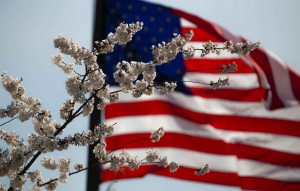 We are proud to share a guest blog from Ed Morris, President of
Consequence Consulting, LLC:
Summary
"The U.S. is in its current state of unrighteousness and rebellion against God as a result of grass-root individual bad decisions, Christian by Christian, and groups of wayward Christians that come together to support each other in their wrong behaviors. That reality suggests to me that the response to God's call to His people to "humble themselves, and pray and seek My face, and turn from their wicked ways" must also be done at a grass-roots, individual Christian by Christian level, hence an informal grass-roots distribution of the word study that is prayerfully orchestrated by the Holy Spirit."
Accessing the Information
Because of the lengthy nature of the material, we are offering it as a download in PDF format.
You can download the material in one of 2 formats: either the full 19 pages, OR as a summary.
To download the full material, click the link below:
If you would like to download the summary instead, click the link below:

Author Bio
Ed Morris is the president of Consequence Consulting, LLC and author of "Understanding God's "If My People…" Offer to the United States in 2 Chronicles 7:14," a word study and call for action. He and his wife, Shelia, are members of Trinity Fellowship Church in Tyler, Texas and are active members of their Prayer Team and Ministry Team. Ed is also a member of the Northeast Texas "East Gate" district of the Texas Apostolic Prayer Network. He has a Master's Degree in Divinity from Christian International University.